Every week in India we celebrate one or the other festival. In this time when mental problems become a tragedy, the importance of festivals is understood. In today's chaos, where we cannot meet friends and relatives outside of work, this festival brings happiness and an opportunity to socialize where we ignore our problems for a while or days and spend time with each other.
Statistics show that 1 in 4 people have it
mental health
problems; among various reasons, social isolation or loneliness is also an important factor, so the importance of festivals is increasing greatly. Maintaining a balance in today's stressful life is a big challenge, but festivals reduce stress and create new energy in which festive dressing plays an important role. The hustle and bustle behind choosing clothes during festival time like going to the market, enjoying food etc. also has a positive effect on our mental health. During the festival, many activities can lift your spirits and make you feel good.
Positive effect on self-confidence:
According to various studies, small efforts such as styling hair and colorful clothes during the preparation for the festival boost self-confidence. When we feel confident, take care of ourselves, meet people, eat healthy food and exercise comes naturally, which is good for physical and mental health.
Freedom from monotony:
Coming from a routine job to buy clothes and wearing a different kind of dress than the ordinary dress we wear during a normal day gives a sense of novelty. It creates new energy in us.
Meaning of tradition:
The clothes we wear during the festival create a sense of harmony within us that strengthens the spirit of youth within us.
The influence of colors on our mood:
Holiday appeal is drenched in colors where some colors calm our mind and some bring passion and energy, therefore this appeal has a positive effect on us.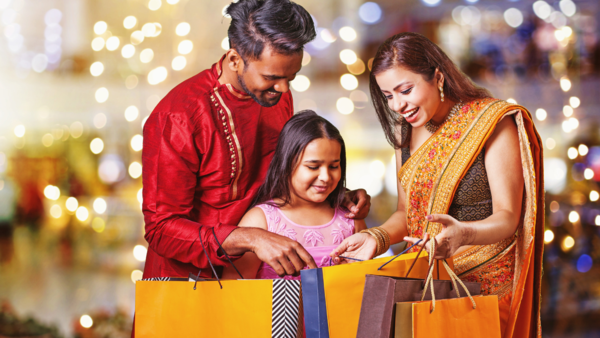 Picture of the body:
Poor body image is associated with anxiety disorders and depression. Body image is not only two aspects, but many people have problems with it, but formal dressing can have a positive effect on it.
Positive effect on behavior:
When we look good and are encouraged to behave positively, which causes a flow of positive energy to the environment around us, this also has a good effect on our mental health.
In a busy life full of competition, self-care becomes very important and this festival gives us an opportunity to do something for ourselves together with our loved ones. Feel good, it's very important for mental health. Festivals bring joy to our lives, and we witness many cheerful and bright-eyed individuals around us during the season. This has a direct impact on our mood. Also, it is a period when you spend quality time with your family members, chatting and doing things that make you happy.
When we talk about it, we should keep in mind that some people around us have a bad financial situation and it will be painful to see their colorful clothes from a distance. He won't be in a position to buy it. Spread love and happiness among them.
(Article credit: Dr. Arvind Otta, Senior Psychologist and Mental Health Activist)
How to choose the right clothes for Diwali