VR technology to restore sensation in lost limbs and exercise therapy that uses AI—we're living in the future, baby—and Lexus Design Award is here to showcase and bring this world-class technology to life.
Globally launched by the Japanese luxury car manufacturer Lexus In 2013, Lexus New Zealand took over the prestigious award and made it available to up-and-coming young New Zealand talent. Rising creators are tasked with pushing the boundaries of technology and innovation and "designing for a better tomorrow"—no small feat.
For the fourth consecutive year, Lexus New Zealand is supporting a wealth of local talent by once again partnering with Auckland University of Technology and University of Auckland students. Here's a look at what the four Kiwi finalists conjured up.
Restoring the feeling of lost limbs for amputees | MacKenzie Carkeek
The 'Haptic Patch' concept is an ingenious design that uses haptic technology and virtual reality to alleviate physical and emotional pain caused by phantom limb sensations. A common experience for amputees, the condition is a complex mix of physical and psychological ailments—and has no effective treatment.
Designed by UoA student MacKenzie, the Haptic Patch attaches to the residual limb and sends nerve-stimulating impulses to provide relief from phantom pain in the limb. Their goal is to bridge the emotional gap between the physical and the mental—and create a more compassionate and innovative approach to phantom limb care.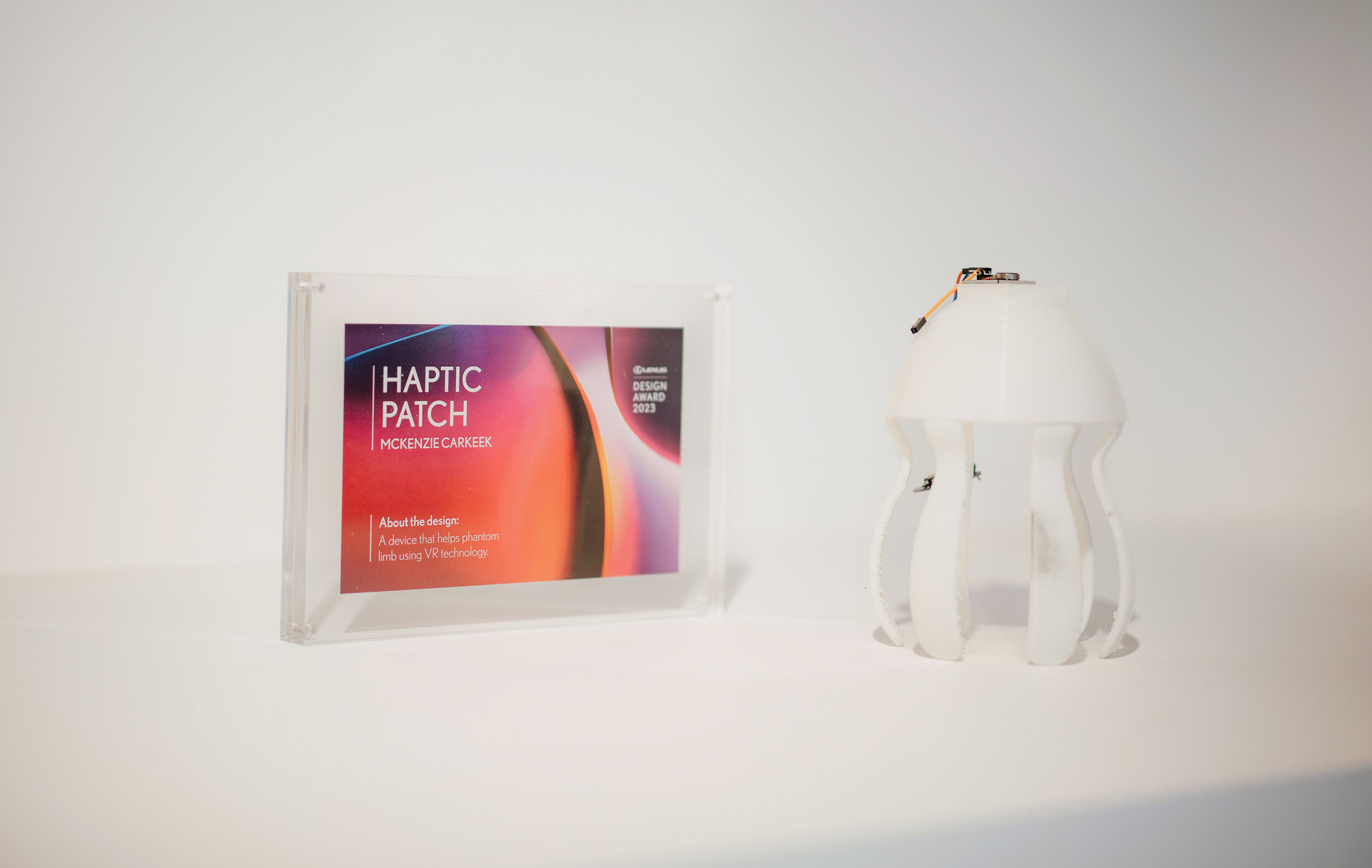 Providing firefighters with real-time life-saving information | Tom Saran and Antoine Helean
These augmented reality glasses—dubbed the 'Fire Aid' concept—were designed by AUT students Tom and Antoine to be worn by firefighters and help them make informed decisions when out in the field.
Embedded with thermal imaging, real-time hazard detection and vital situational data, these intelligent shades provide firefighters with the information they need and increase the efficiency of emergency rescue operations. The glasses have a microscreen that reflects the microcomputer screen onto the tinted glass. This provides the user with vital information about temperature gradients, gas levels, building designs, the location of civilians and other firefighters—an extremely valuable tool for emergency responders facing an increase in natural disasters.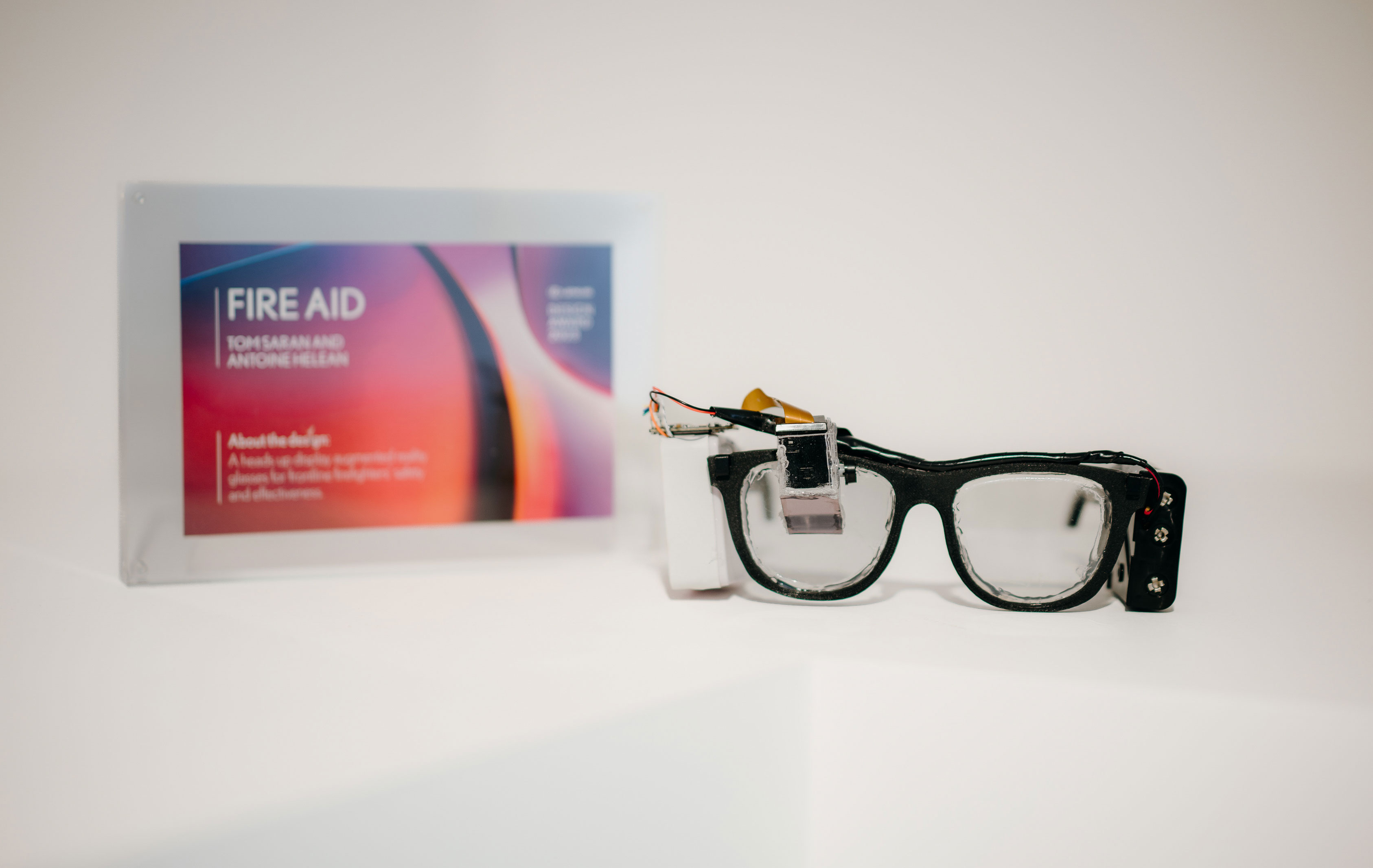 A haven for young children with sensory overload | Yeaseo Im
The object that transforms into a tent, 'Cocoon', was developed by AUT student Yeaseo Im to create a sensory escape for young children aged three to five. A particularly practical tool for neurodivergent children with ASD (autism spectrum disorder) or ADHD (attention hyperactivity disorder), Cocoon is made exclusively from organic materials for young children hypersensitive to coarse fibers.
Made primarily of wool and cleverly based on origami structures, this tranquil, transformable space offers sound insulation, temperature regulation, and air purification qualities—and can be seamlessly packed away for compact storage and transport.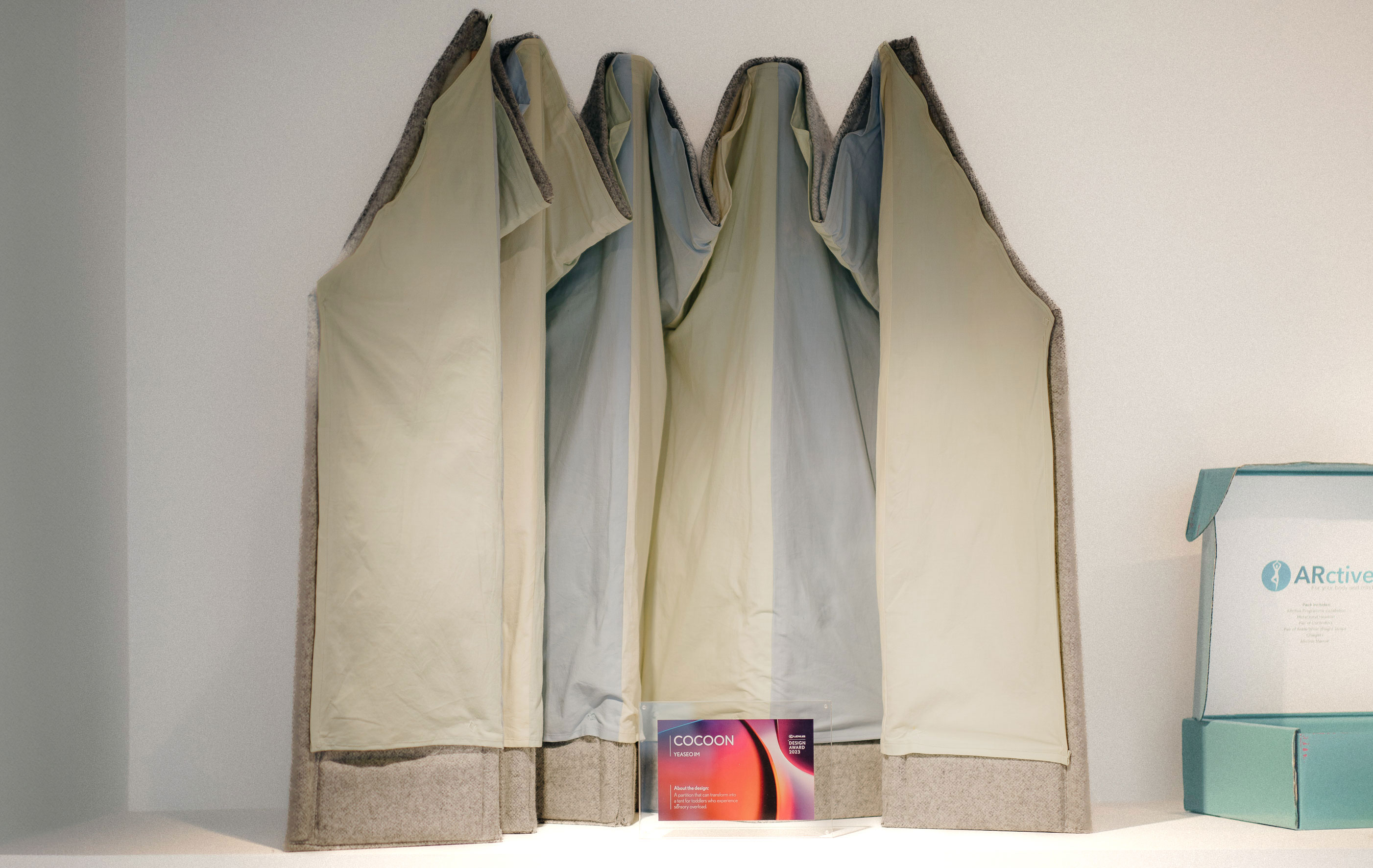 AI Health Buddy for Senior Citizens | Fiona Yoon
An exercise therapy program developed to help the mental health of older people, 'ARctive' uses augmented reality (AR) and artificial intelligence (AI) to promote holistic well-being and combat depression.
Program designer and UoA student Fiona Yoon wanted to develop a resource that would reduce depression rates, increase joy, encourage users to connect with their emotions, and foster social connection and mutual support
With three main components led by an avatar nicknamed Arc, the innovative program includes an AR workout space for brain training and physical exercises, personalized Arc advice and a community support page.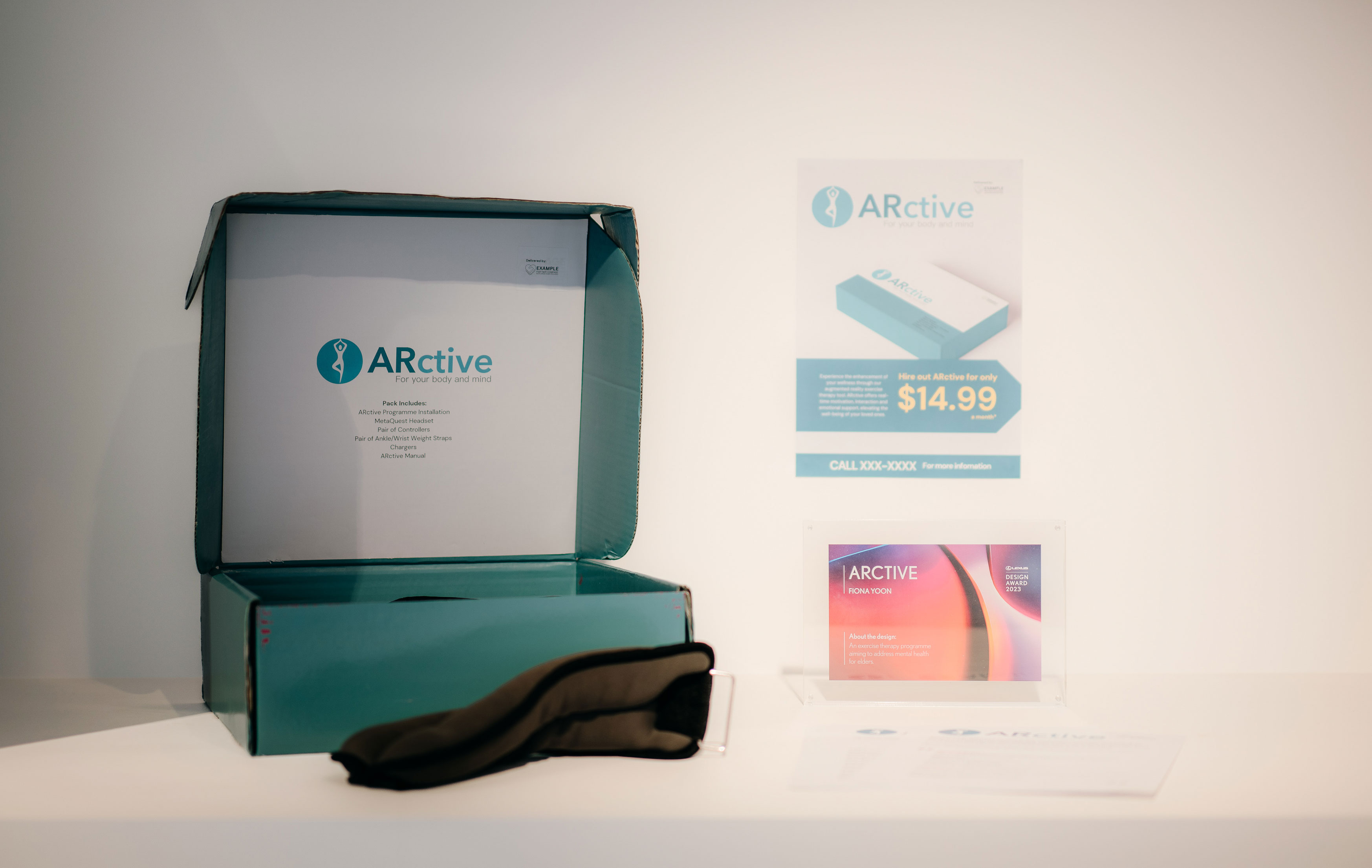 Lexus he made sure to incorporate the philosophy of his Takumi masters into the judging criteria, relying on their global representative to set the benchmark in the industry. Brand ambassadors and founders of Resident, a globally focused design firm, Simon James, Scott Bridgens and Tim Rundle followed the students closely throughout the submission process and were key collaborators as part of the judging panel. Each craftsman who works on a Lexus vehicle has more than 60,000 hours of expertise in their field—and it's the level of precision, dedication and skill that the judges recognized in these four Kiwi finalists.
"Our finalists and winning entries are incredibly diverse and each dives into different issues facing New Zealand and the world. It's safe to say that the upcoming designers in Aotearoa are very talented," says Bridgens.
To learn more about the finalists and how Lexus leads the way in sustainable innovation, see the full overview of the design award here.
Editor's note: This article is sponsored Lexus and is proudly supported by Urban List. Thank you for supporting the sponsors who make Urban List possible. Click here for more information about our editorial policy.
Image: Lexus New Zealand